Wedging
Forward.
Community clay arts
program for post-
incarcerated
persons
'Wedging Forward' has been established as a studio-based community ceramics arts program for formerly incarcerated individuals that performs abolition through collective engagement, critical making practices and artistic expression. The project is a platform that seeks to rewrite the narrative of carcerality in America and address injustices against Black, BlPOC, non-binary and marginalized bodies. Confronting conditions of the Prison Industrial Complex, which are grounded upon ongoing systematic legacies of racism, oppression and inequality, the work and its creative endeavours see beyond the monolith of incarceration and (re)envisions a space for change, craft and connection. It's nice to meet you.
Creations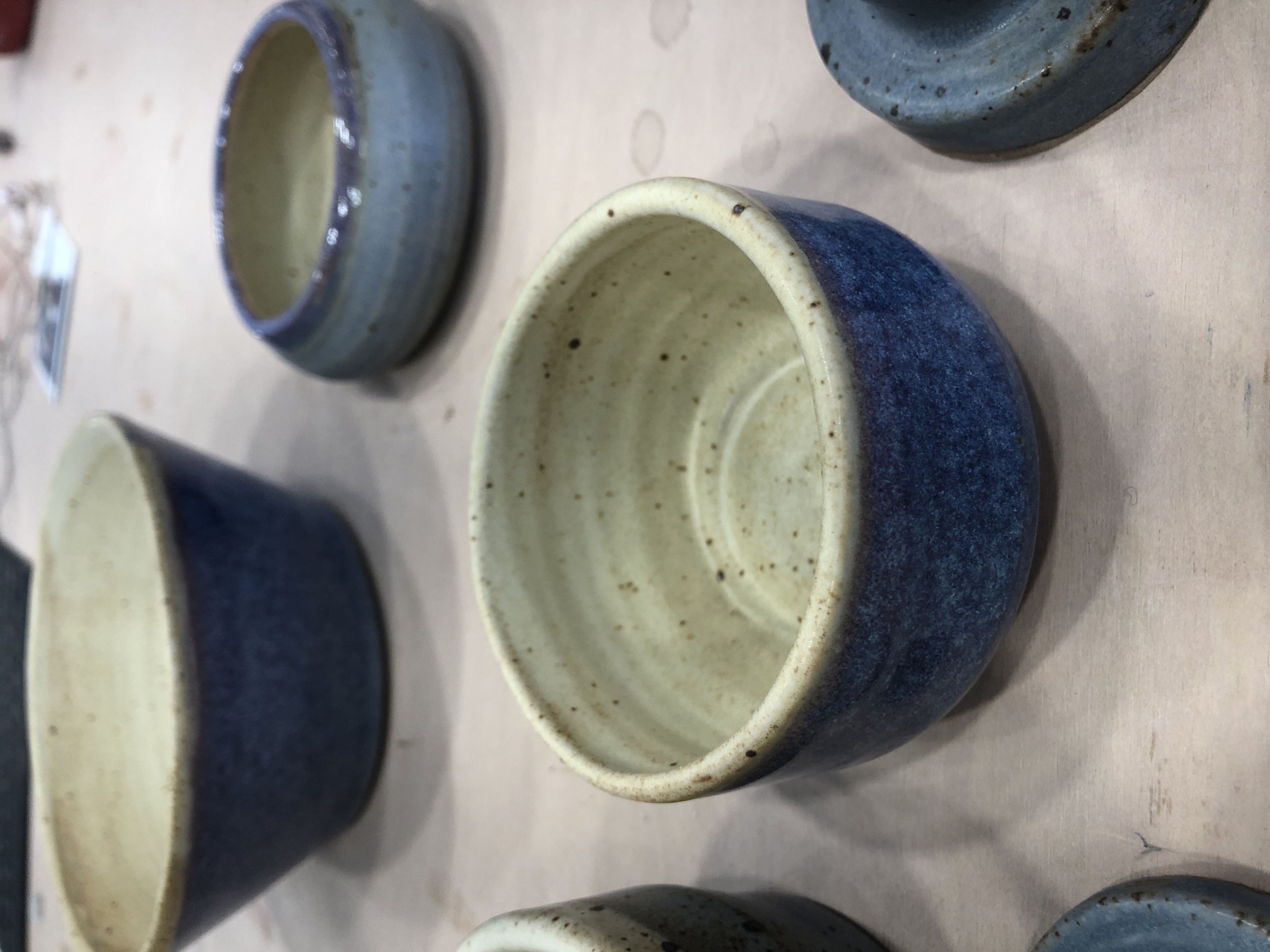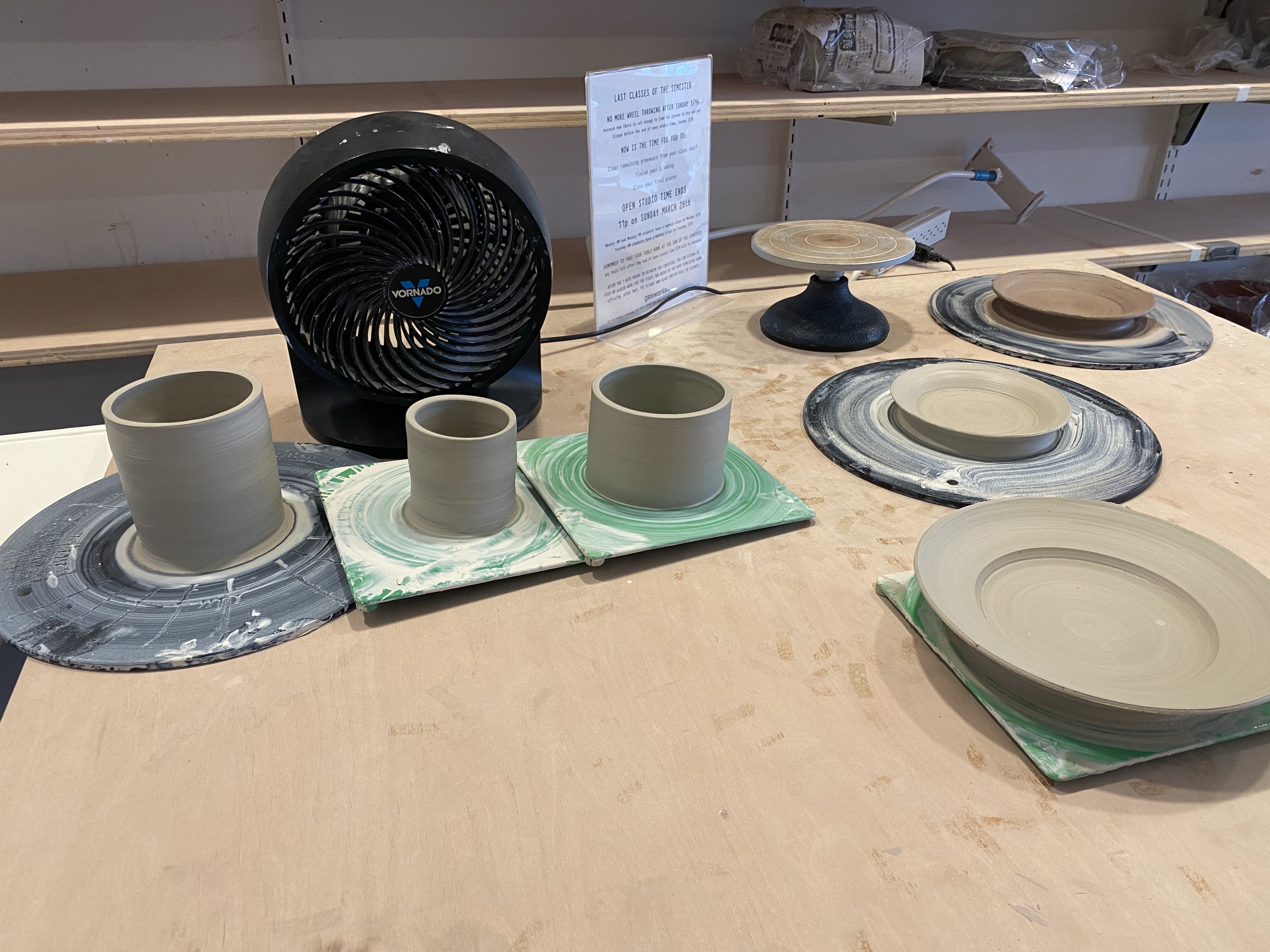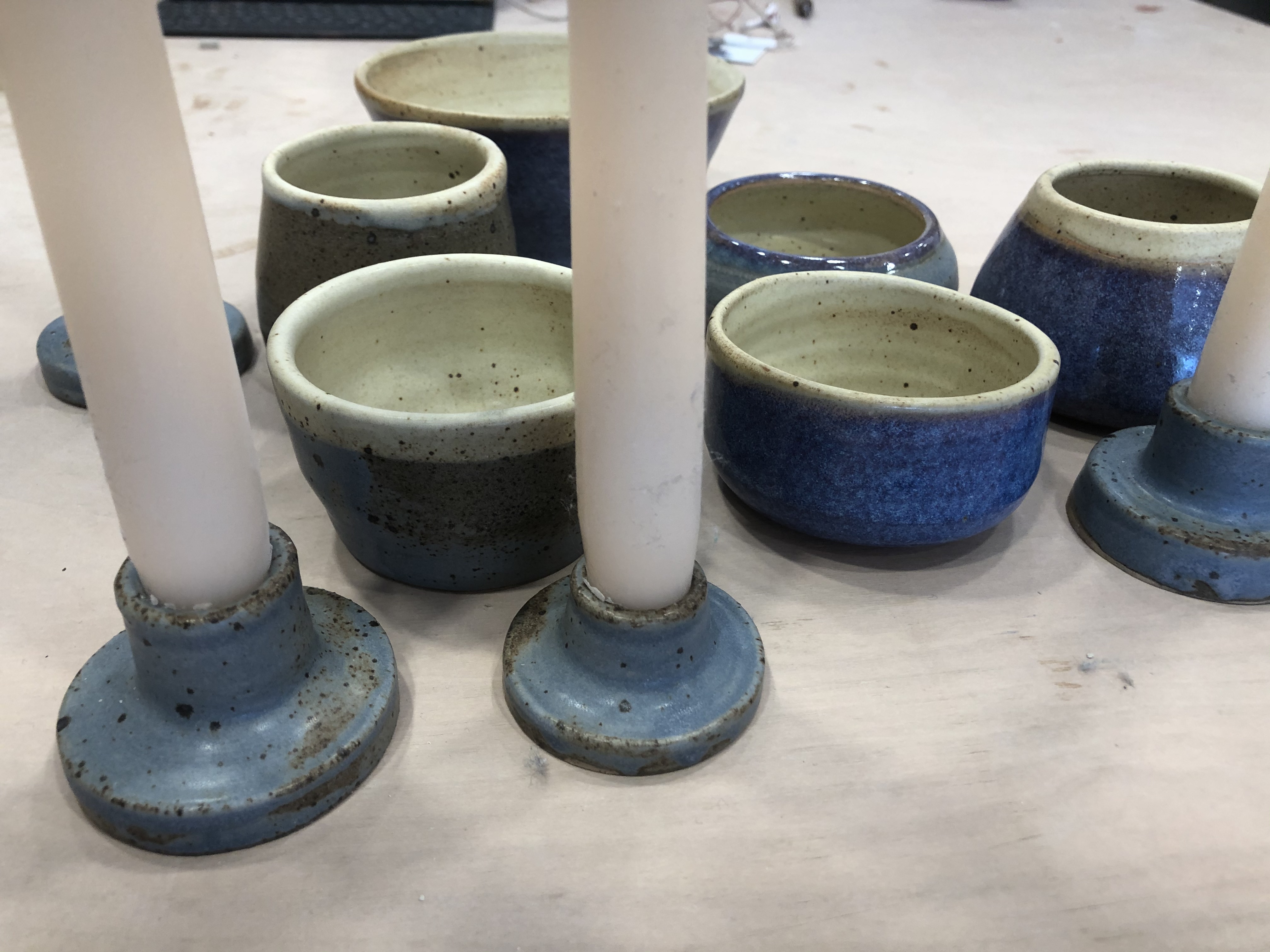 The Project:

Over the course of the 12-week, in-person project, participants will be collectively asked to create, share, and document their work and progression. The course will be offered at a complimentary rate to students which includes 6 class sessions in beginner hand-building and 6 classes in wheel-throwing techniques, open studio access, necessary tools, working materials and processing costs, alongside a supportive and inclusive shared community. Accompanying the ceramics course offering, activities such as photography, journaling and different forms of written narrative and creative expression are also heavily encouraged.

*Please see full details of the project at the bottom of the page....*



You're invited!

Contact us with any question:
Email: wedging.fwd@gmail.com
Phone/Text/Watsapp +1 332 201 8686


Who We Are:
Organizer


Caitlyn "Cait' Campbell
Hailing from small-town Ontario, Canada, Cait is a scholar, maker, and curatorial thinker. A recent graduate of Columbia University's M.S. in Critical, Curatorial and Conceptual Practices in Architecture, Ms. Campbell strives to highlight the connections and disruptions that exist in the world through an engaged practice of writing, making, critical narrative and care. She has long-been an active student leader, raising awareness for environmental responsibility, social justice issues and elevating diverse perspectives. She is carrying this work further in her newly appointed position as a GSAPP Adjunct Professor, developing an original creative archival project of the institution's history. Cait is also a Certified Yoga Teacher, breathing life and colour into her dispersed practices. Cait developed Wedging Forward in winter 2020 as part of her graduate thesis, which seeks to directly perform abolition through art and collective engagement.
Helpful Furry-friend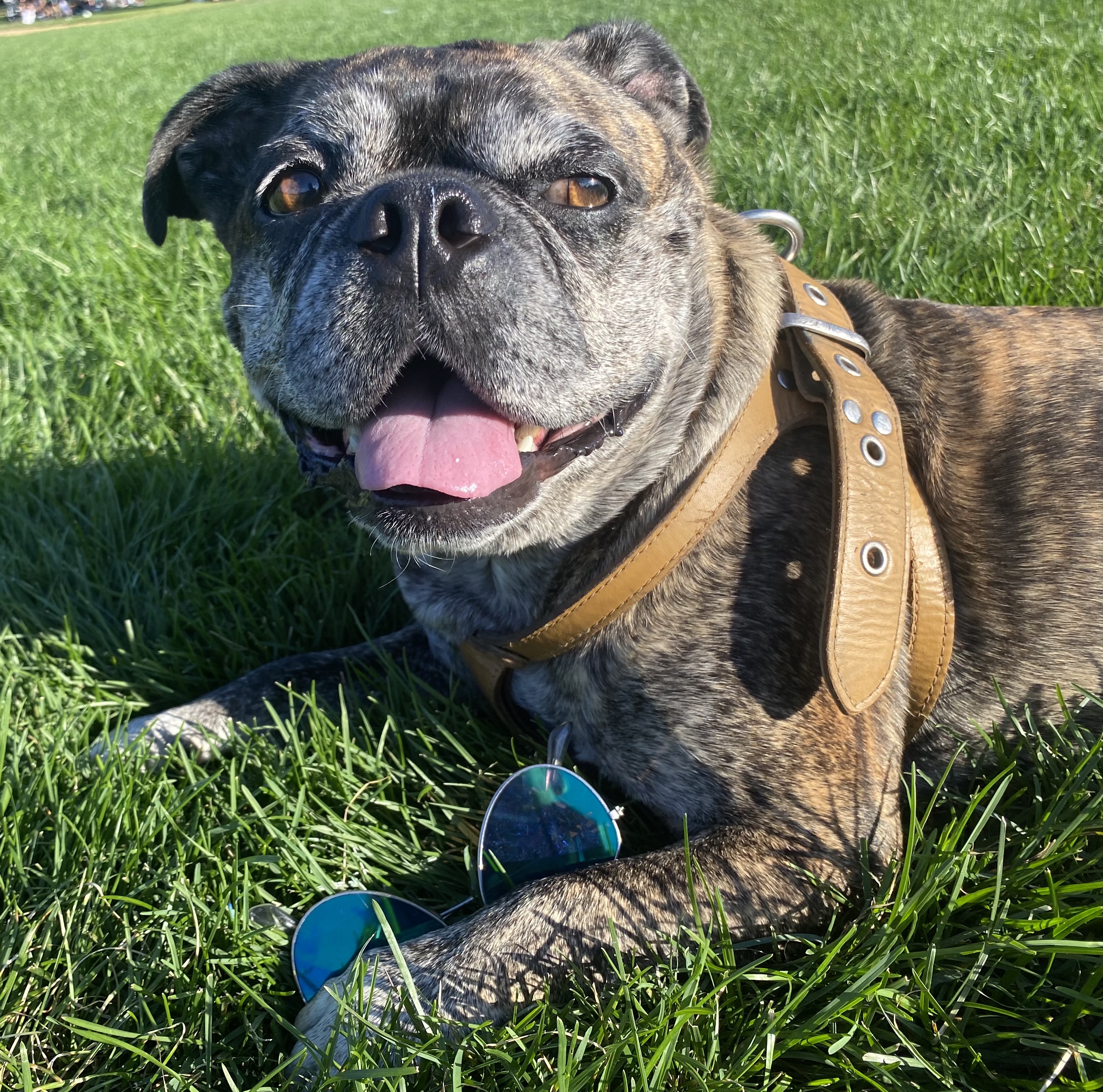 Fern "PJB" Campbell
(semi-)professional joy bringer
Emotional Support Dog available for constant love, affection & support.. you'll get used to the snoring.

Instructor

Alayna Wiley
Alayna Wiley is teaching artist and designer. She is an instructor at The Metropolitan Museum of Art, as well as the Museum of Arts and Design in New York for the past seven years. She also teaches ceramics at Gasworks and Artshack Brooklyn. She holds a Master's in Art Business from Sotheby's Institute of Art as well as a Bachelor's in Visual Art and a concentration in Anthropology from Oberlin College. She continued her independent studies at Harvard, Art Institute of Chicago at Oxbow, Anderson Ranch Arts Center, Penland School of Craft, and Haystack Mountain School of Craft. In order to learn traditional crafts from master artisans, Alayna has traveled to China, India, Spain, and Chile. Her goal for art education is building self-knowledge through creative expressio
Facilitators

https://gasworksnyc.com

Gasworks Founder


Cor Garcia-HeldCor founded Gasworks with the goal of creating an inclusive, community-centered ceramics studio. She has a Masters in Art Therapy and, before opening Gasworks in 2016, worked as an art therapist with children with neurodevelopmental disorders and adults living with mental illness and addiction. These days, it's hard for Cor to find time for her own work, so when she gets the perfect vessel back from an upstate wood-firing field trip, it's extra special.

Gasworks Founder


Emiliano Garcia-Held
Born and raised in the Bronx NYC, Emiliano exhibited his connection to creativity at an early age through playing piano as a child. Through the Prep for Prep program, he was awarded academic scholarships that took him from some of the poorest public schools in the South Bronx to one of the wealthiest private schools in NYC. He began playing music professionally while still in high school and after 15 years working as a composer, arranger, band leader and saxophonist, he left the music business to study real estate. After falling in love with his partner Cor, he followed her into the ceramics world helping with sales and promotion of her ceramic art, eventually opening their own community ceramics studio, Gasworks NYC. Emiliano enjoys connecting people to clay and watching them grow in their creativity.
Full Projects Details

This is a collective, exploratory endeavour: There are no expectations beyond participation and willingness to share your work with others*

The project runs next June 6th-July 11th/ 2021 ~ July 25th-Aug.29th/2021.

In-person classes are held on Sunday Afternoons 1:30pm-4pm @ Gasworks Clay studio 673 Fifth Ave, Bklyn
The program is based upon a complimentary model for classes and materials.
Over the course of the sessions, participants will be asked to volunteer in an online exhibition to display their work and engage with the larger themes of the project.
Documentation is critical to the project. This can be done many forms including creative writing, visual storytelling, performance, videoblogging, and/or photographic assemblages (any addiitonal supports to make this happen will be available, if needed) ... While, voluntary, this aspect of the project hopes to creative a more expansive, meaningful experience for all.
We are actively looking for finicial support- any monetary amounts gathered will go directly back into getting this project off the ground further.

Please do not hesitate to reach out with questions- That's why we're here!
Call/text: +1 332.201.8686




Email: wedging.fwd@gmail.com







This is our project. This is your project.
Built upon the past, creating in the present & looking to the future.

Let's see what happens, together.






Participant stipulations

This program is for persons 18+ of all backgrounds who have experienced some form of incarceration or imprisonment.
While there is no expectation of sharing your carceral experience, we hope that you will critically engage with your personal histories through processes of informed making and holding shared space for one another.



Please reach out with questions! 332. 201.8686. wedging.fwd@gmail.com



COVID-19 Information

We promise to do everything we can to keep participants and our communities safe.
We hope you do the same.

Please have a read-over the current Gasworks policies in place to protect all of us during these precarious times:
https://gasworksnyc.com/pages/how-were-keeping-our-community-safe